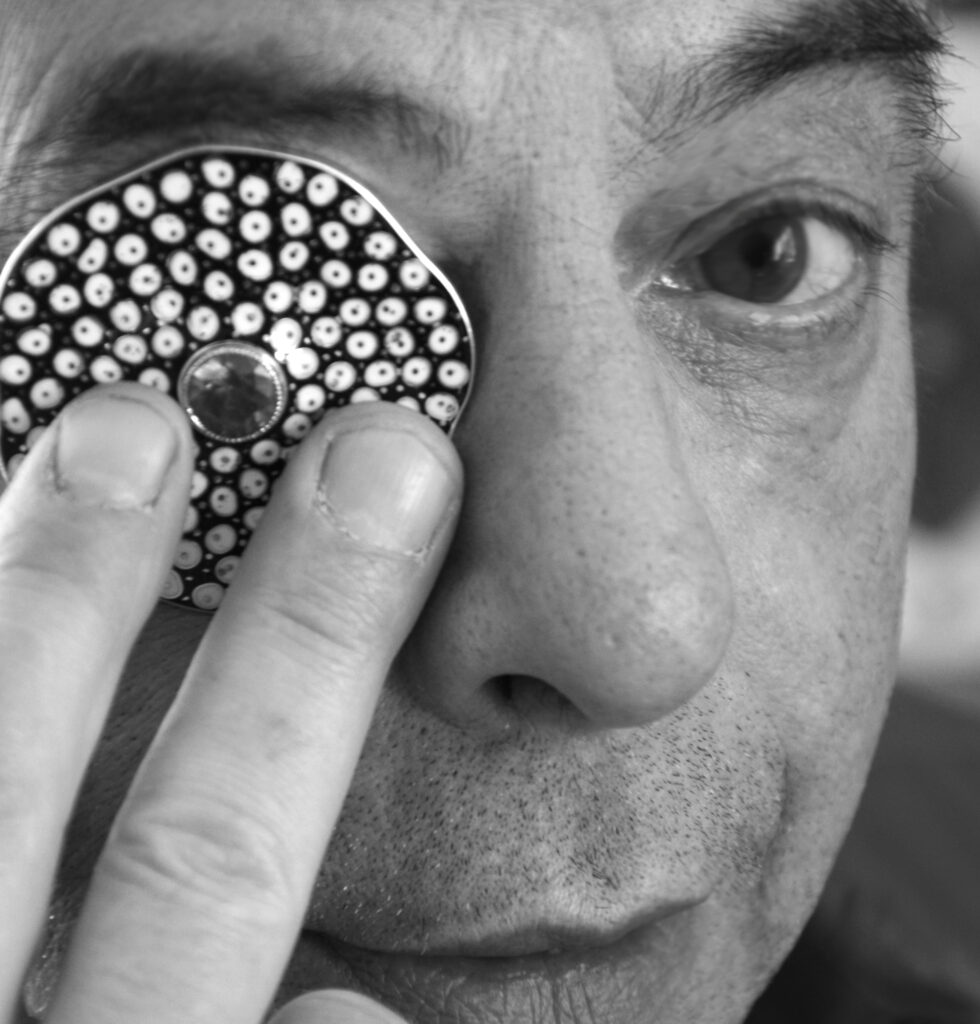 about me
My name is Grzegorz Błażko. I come from Tri-City but one day I came to Kraków and I've stayed since. I've organised a working studio here and than, a little later I've established my own gallery. In next several dozen years my gallery became also my workshop and that's how it is now. Galeria Blazko in the heart of Kazimierz quarter in Kraków is the only place where I work at and display my jewellery.
Ever since I can remember I deal with nice objects, which I make of silver, copper, brass, crystals and acrylic. It is an excellent way to express myself.
In the past I've been exhibiting my works in Poland and abroad and my jewellery can be found in various private and public collections. But for last few years I'm focused only on creating jewellery for individual customers and unique designs.
Photos of my latest creations are posted almost everyday on Facebook and Instagram, current offer available for order can be found at my WebShop, and of course at the Blazko Gallery in Kraków.
Grzegorz Błażko